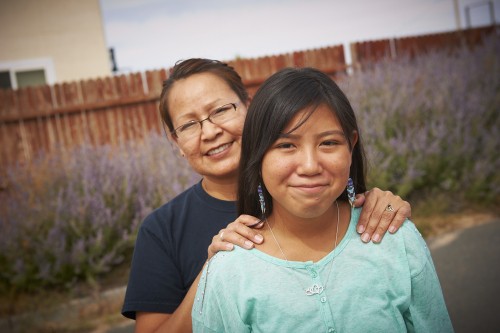 The TODOS program was designed through a collaboration between Johns Hopkins Center for Indigenous health and White Mountain Apache tribe to implement a program that promotes girls' empowerment, health, and intergenerational well-being for Indigenous peoples. The program engages girls ages 9-12 and their mother or other female caregiver in 11 sessions delivered by a local family health coach.
Engaging Apache girls and their female caregivers, TODOS will leverage cultural assets, positive youth/caregiver relationships, and protective factors to prevent young girls' substance use and risky sexual behaviors, while promoting positive relationships, cultural identity, and educational aspirations.
The program was developed through extensive formative work including focus groups and interviews with community members and guided by a Community Advisory Board in Whiteriver, AZ (Apache). A similar program (Female Pathways or Asdzáán Be'eena' in Navajo) was also developed in two Navajo communities: Tuba City, AZ and Chinle, AZ. Both will be evaluated through two separate studies that will build upon one another.
This work is funded by Blue Cross Blue Shield.
FOR MORE INFORMATION CONTACT:
TODOS Coordinator: Jaime Begay: bjaime1@jhu.edu 
Staff Coordinator: Etheline Cosen: cosen1@jhu.edu